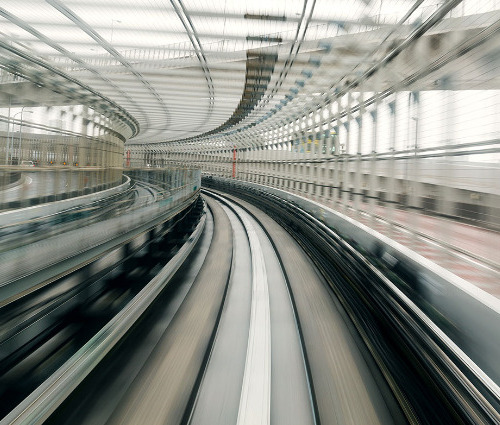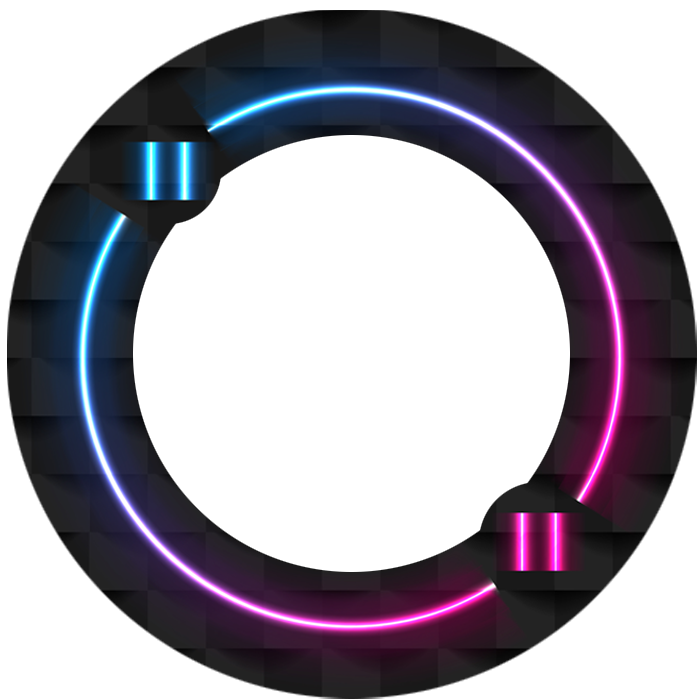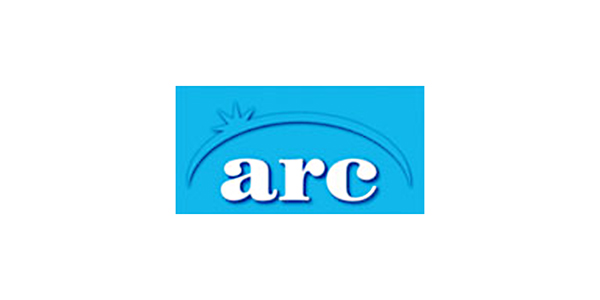 / work / ARC Research
Communication Through Data
Helping large scale collaboration projects improve, increasing overall efficiency and communication on multiple levels around the globe.
The Challenge
Established in 2018, Measured recognised the inconsistencies prevalent in large-scale projects in corporate settings. To tackle this, they approached us with the aim of producing a reactive software system that would produce highly detailed reports from data input by users via surveys, enabling businesses to listen to their employees' perspectives, to identify where the problems lie, in order to be able to overcome them.
Our challenge was to create a system that would emulate the format of a typical survey in an intelligent way, with each question and answer set able to utilise a bespoke scoring mechanism to create meaningful data specific to the individual project and survey. In addition, a bespoke content management system was required so that all project, survey and question management could be done in an efficient way by the ARC Research team.

Increasing

Efficiency
Having the ability to gather high volumes of detailed and meaningful performance data is the main aim of the system. The layout is simple, clean, and straightforward for users to complete, and the site is easy to navigate, clearly directing users throughout the whole journey of completing a survey.
In order to ensure each field in the questionnaire is filled out correctly and completely, our development team programmed the question system to be mandatory, meaning that users cannot proceed to the next step until each field is completed correctly. When a user attempts to proceed without filling out an area, an immediate popup alert prevents them from continuing.
The system was built with a bespoke integrated CMS, giving the ARC Research administration team the ability to assign multiple or singular surveys to users. When accessing the site, all users are required to enter their passwords and project codes, enabling them to then access their account dashboard, where they then can locate all surveys assigned to them in one area.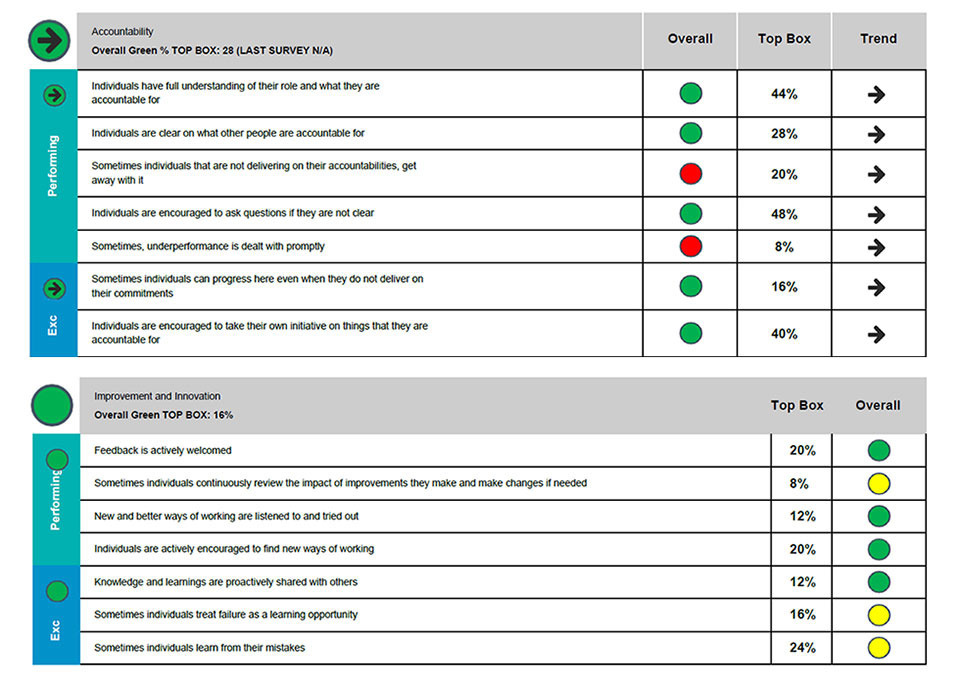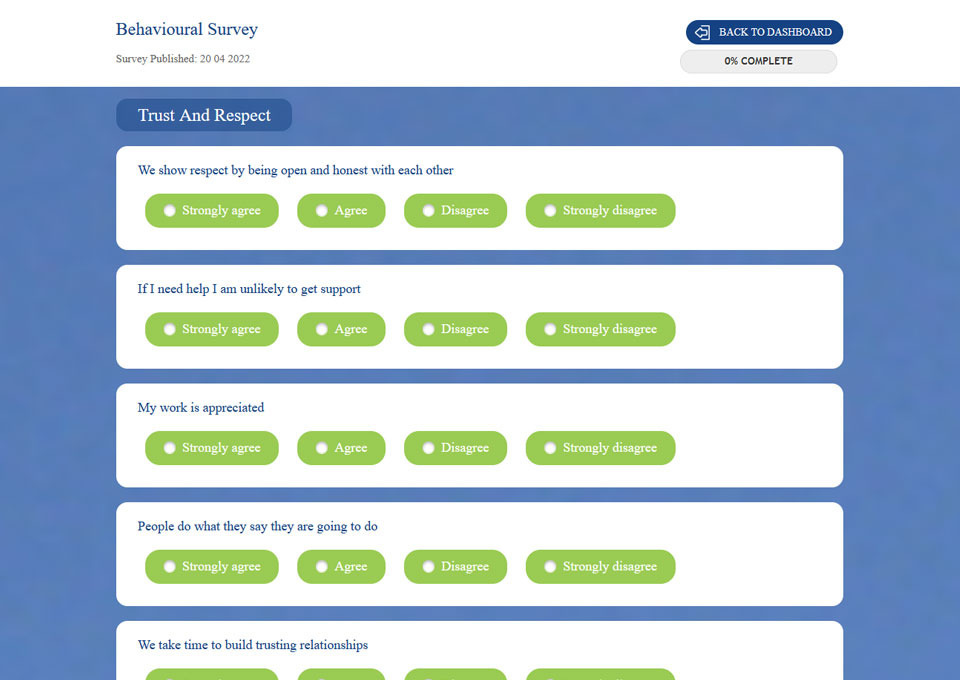 Flexible Solution

There are two approaches businesses can choose from when using the software:
Self-service – Employers have the ability to upload and create their own survey, giving full personalisation and input on the questions used.
Managed solution – Rather than the employer uploading and creating their own survey, as happens in the Self service option, instead a member of the Measured admin team will upload and create surveys on behalf of the business. This approach allows corporate businesses to have full control over which questions are included, but also allows a more time efficient approach with external assistance.
The Arc Research administration team are able to close submissions at any point after any duration, giving flexibility alongside the ability to produce reports at any time. Reports can be generated with a variety of different pre-configurations, including By Company, By Job Role, and Project Comparison Over Time, which looks at trend data over multiple surveys in a given timeframe. This level of output really captures every detail, enabling the smallest of changes in a team dynamic to be easily highlighted and so have a real impact.
Intelligent Data Analysis
Once answers have been submitted, results are then formulated into a detailed report, allocating each answer a meaning within the defined traffic light scoring mechanism:
D – Damaging
Li – limiting
I – Inconsistent
S – Supporting
Le – Leading
As each question within a survey can have either a positive or negative leaning, such as "My manager listens to me", or "I don't feel supported by my team leader", with the accompanying answers then taking on a positive or negative meaning, in relation to the question, as demonstrated in the response "Strongly disagree", which depending on the question can be either a positive or negative response, the system weights each answer to be more positive or negative, depending on the question.
Once all the answers have been calculated for an individual question, an output will be generated that corresponds to the weightings, and therefore the meanings assigned to the questions. All of this can be configured by the ARC Research admin team, resulting in flexibility and ongoing cost-effectiveness for the system
Looking to achieve efficiency through intelligent data software?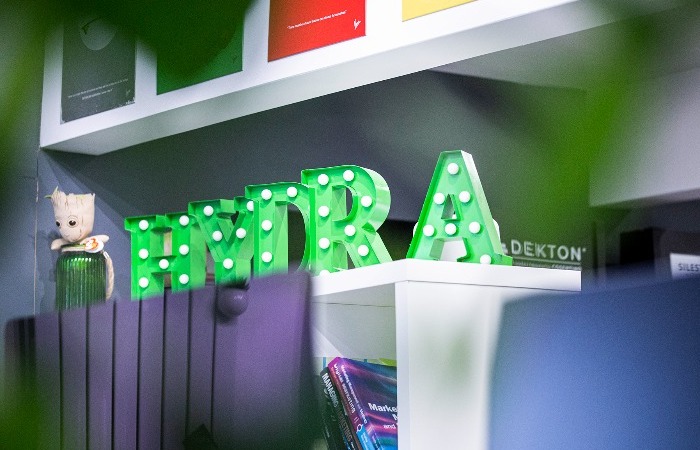 Think Hydra would be the solution for your next project?
Then what are you waiting for, let's start a conversation
Contact Us